Message from the Managing Director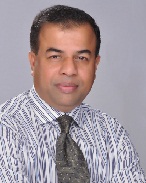 As a leading total global logistics provider we started out as traditional freight forwarders in garments sector gradually branching out to other areas of our business. Before long, we had established ourselves firmly on the global map as total logistics providers freight forwarding expertise. We are specialized for AIR-SEA cargo via Hong Kong to any part of USA.
To ensure our continued success, we have beefed-up our service portfolio to ensure we achieve service excellence in our day-to-day dealings with our customers. Our business fundamentals are also reinforced by cutting-edge technology so much. So that our growing and glowing list of customers today enjoy better services than ever before at value-for-money rates.
People-power? We believe in it 100%! That is why we 'invested' in it by gathering a pool of knowledgeable, forward-thinking professionals to steer our customers' business needs every step of the way. Our extensive network of overseas agents also helps keep our customers close to us so that no business request goes unanswered.
While others 'talk' about quality, we at SWIFT 'live' it. Our 'Quality Policy' has helped our business through rough waters and helped keep past clients our 'current' clients to this day – a happy fact we are proud to lay claim to.
With the Swift Freight as your business partner, you can sit back and relax safe in the knowledge that your logistic needs are in good hands.
SK Faridul Islam
Managing Director